As most of us had already guested that the Hara Arena is closing. It has been announced that doors will close the end of this month. All HAMs whom participated in the event will have found memories for the most part and are kind of wondering how things will be at the Xenia site. The Greene County Fair is in full swing till Sunday so now would be the time to view the future, especially if outdoor booths are still offered. Which I don't doubt they will.
Below are some pictures of the new Xenia Hamvention site…
Wish I had an aerial shot of the new site to compare to Hara.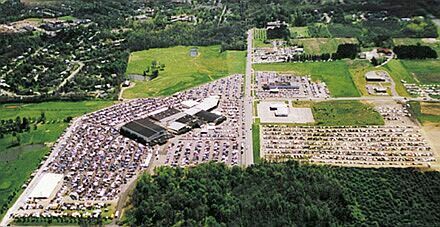 Looks like a new place to let the "Old Crow" fly will have to be!
I made one from Google for now …
Myself and the Executive Board would like at this time to extend a Big thank You to Harry & Marge Flasher for there charitable donation of $1000.00 to MARA. Harry has asked that the money be ear marked for a backup rig for the main station and an 80 meter antenna. Again Thank you both.
73
Dale – MARA President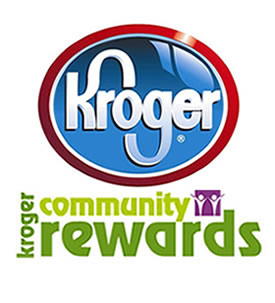 After 3 months or more of work for Bill W8WFP and myself the Mound Amateur Radio Association is now a participant in the Kroger Rewards Program. This will allow the club to be rewarded a percentage of the amount spent on groceries by each enrolled club member or even nonmember. You will need to have a Kroger's card and have it handy when enrolling. Kroger's requires you to set up an on-line account. They do require your card number, name, and address. Your phone number is asked for but not required. I estimate that MARA could receive over $250 per quarter from this program if we can get at least half of the membership to sign up. If you have family member or friend who shops at Kroger's and they are not already enrolled ask them if they will support us.
The following is the instructions that Kroger's sent me if you have issues signing up please contact me and I'll try to see if I can help.
Mound Amateur Radio Association 26530,
Congratulations on your enrollment into our Kroger Community Rewards Program. Your participants can begin enrolling NOW. Just go to the appropriate website mentioned below and begin enrolling.
You have been assigned a new NPO number 26530.
Please refer to this number in all future correspondence.
TO USE THE KROGER COMMUNITY REWARDS PROGRAM:
Simply encourage your members to register online atcom
Be sure to have your Kroger Plus card handy and register your card with your organization after you sign up.
If a member does not yet have a Kroger Plus card, please let them know that they are available at the customer service desk at any Kroger.
Click on Sign In/Register
Most participants are new online customers, so they must click on SIGN UP TODAY in the 'New Customer?' box.
Sign up for a Kroger Rewards Account by entering zip code, clicking on favorite store, entering your email address and creating a password, agreeing to the terms and conditions
You will then get a message to check your email inbox and click on the link within the body of the email.
Click on My Account and use your email address and password to proceed to the next step.
Click on Edit Kroger Community Rewards information and input your Kroger Plus card number.
Update or confirm your information.
Enter NPO number or name of organization, select organization from list and click on confirm.
To verify you are enrolled correctly, you will see your organization's name on the right side of your information page.
REMEMBER, purchases will not count for your group until after your member(s) register their card(s).
Do you use your phone number at the register? Call 800-576-4377, select option 4 to get your Kroger Plus card number.
Members must swipe their registered Kroger Plus card or use the phone number that is related to their registered Kroger Plus card when shopping for each purchase to count.
PLEASE SIGN UP AS SOON AS POSSIBLE.
Thanks Jack KM8N Treasurer MARA
1st Place winner was Joe KD8GIL mobile dual band rig from R & L Electronics in Hamilton, OH
2nd Place Winner was Sam WA8VIW and Gail KD8CXB the handheld from Omega Survival Supply in Dayton, OH.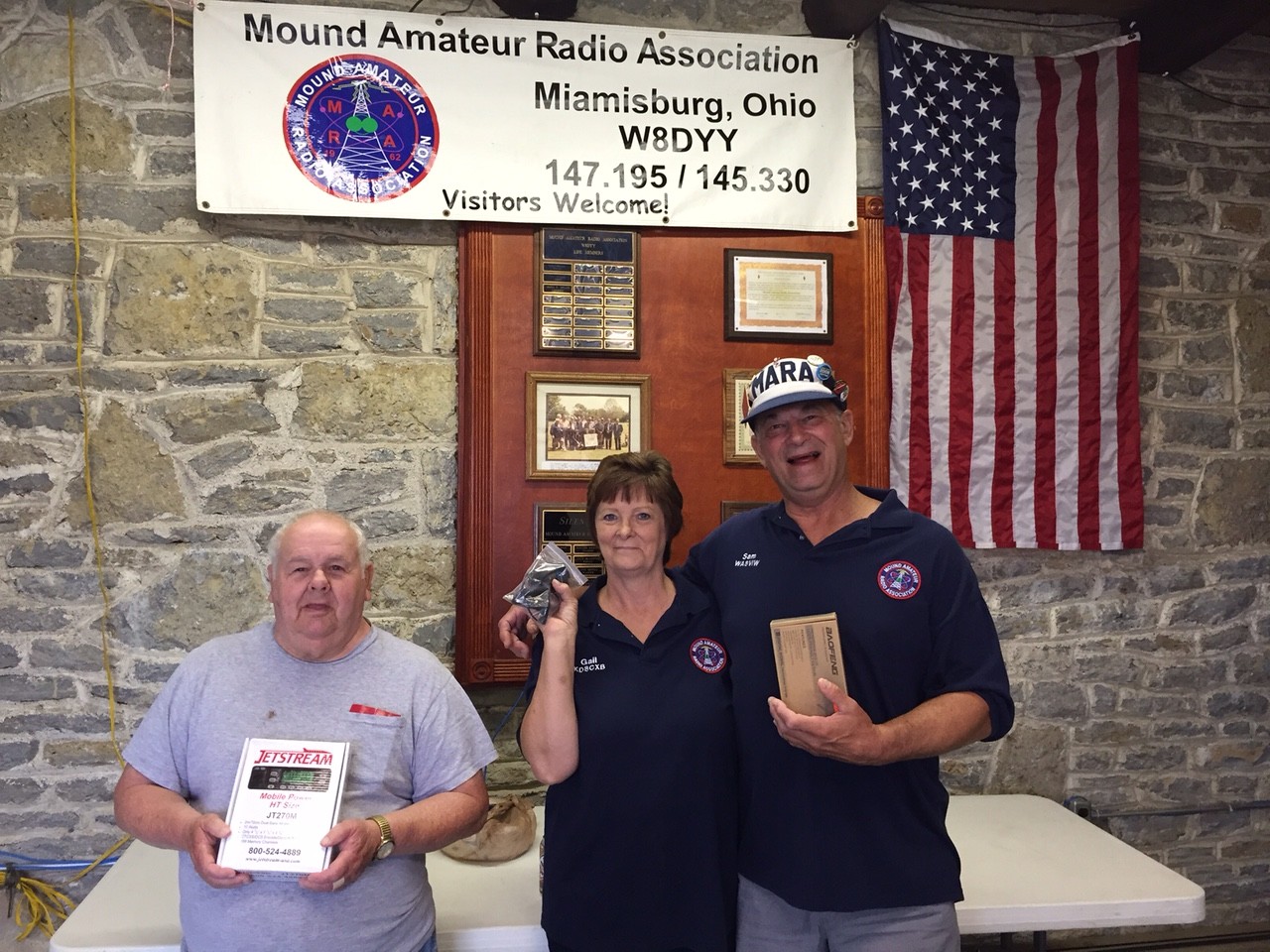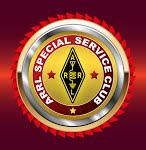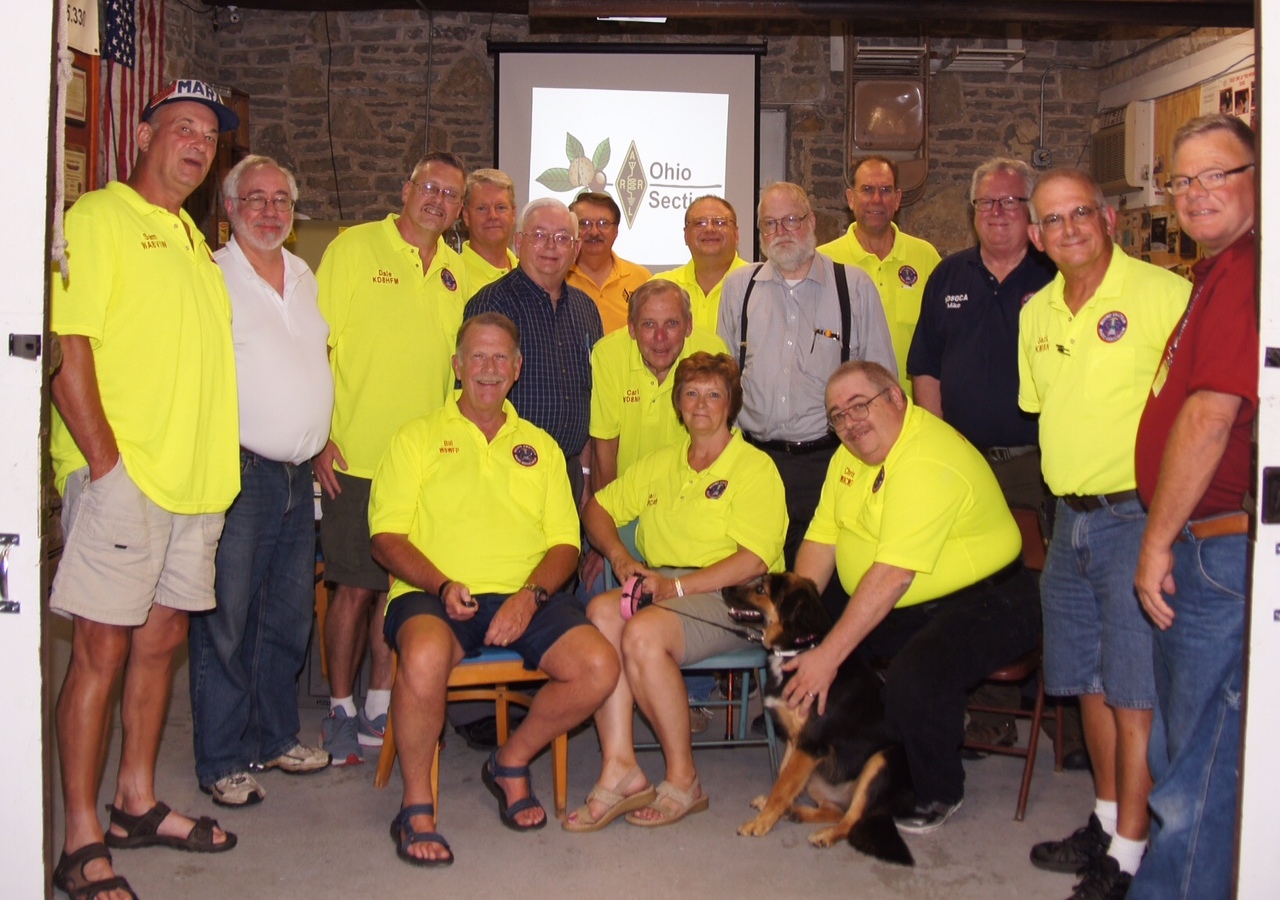 It is with a humble heart that as MARAs President I am honored to announce that our club has been approved to receive the SSC Award from the ARRL.
Scott Yonally N8SY from the Ohio Division will be here to present the award to our club this Wednesday night September 2nd at 7:00pm. The Mayor of the city of Miamisburg plans to attend to show the city's support of our organization over the last 20 plus years that we have been at our present location.
I know as a club we do what we do because we love serving our community and enjoy the privileges we have as HAM's and sharing this great hobby with others. It takes so many talented people to make an organization so successful. I would like to thank those that were here long before I was to put us on a path to the success we now enjoy. Also to those that are members presently, I want to offer a big thank you as well for you continued service and dedication and sacrifice for this organization.
So with all that said, please plan to attend this Wednesday night and help us to celebrate with a pizza party and a slice of cake as we take a moment to count our blessings and enjoy this honor bestowed on our Club.
To all past and present members of MARA, God Bless.
Respectfully, Dale R Huber, KD8HFM, MARA President.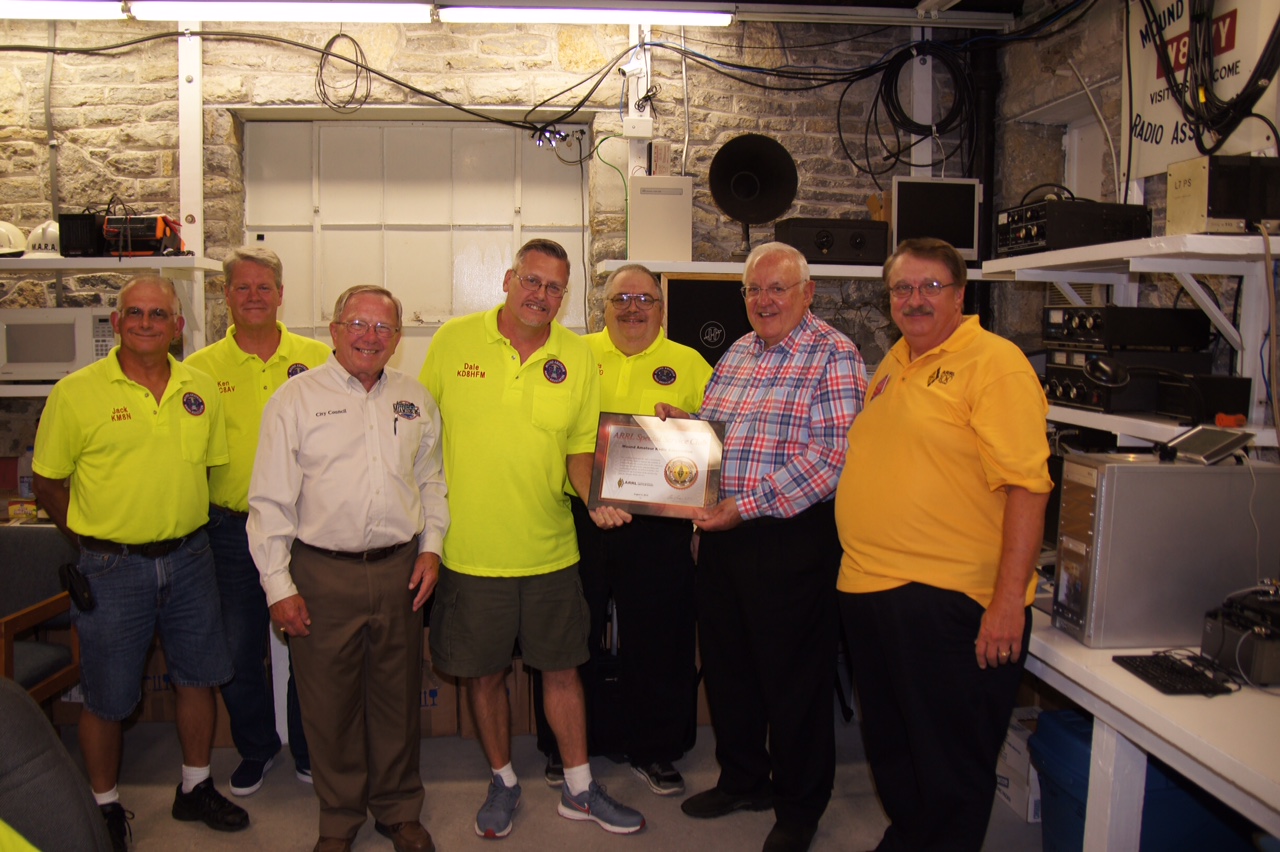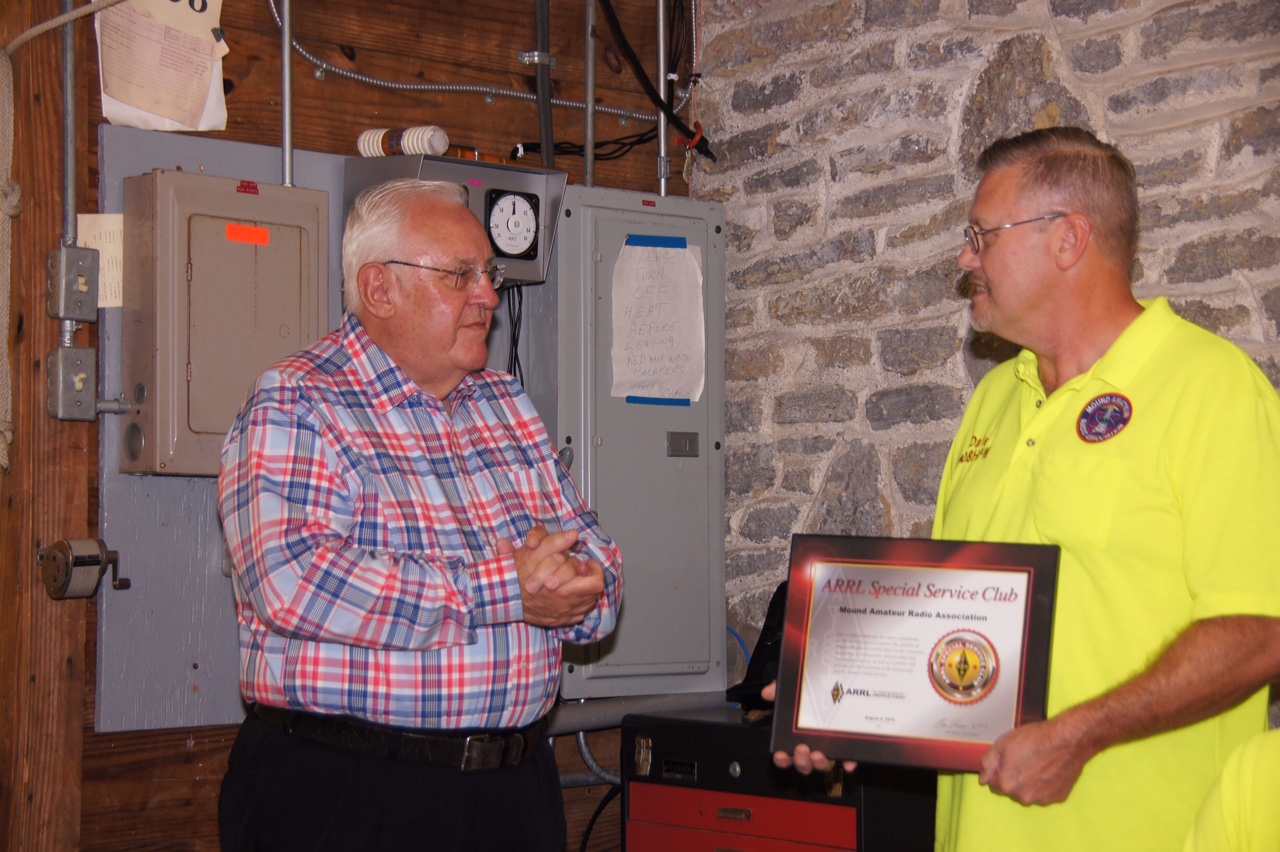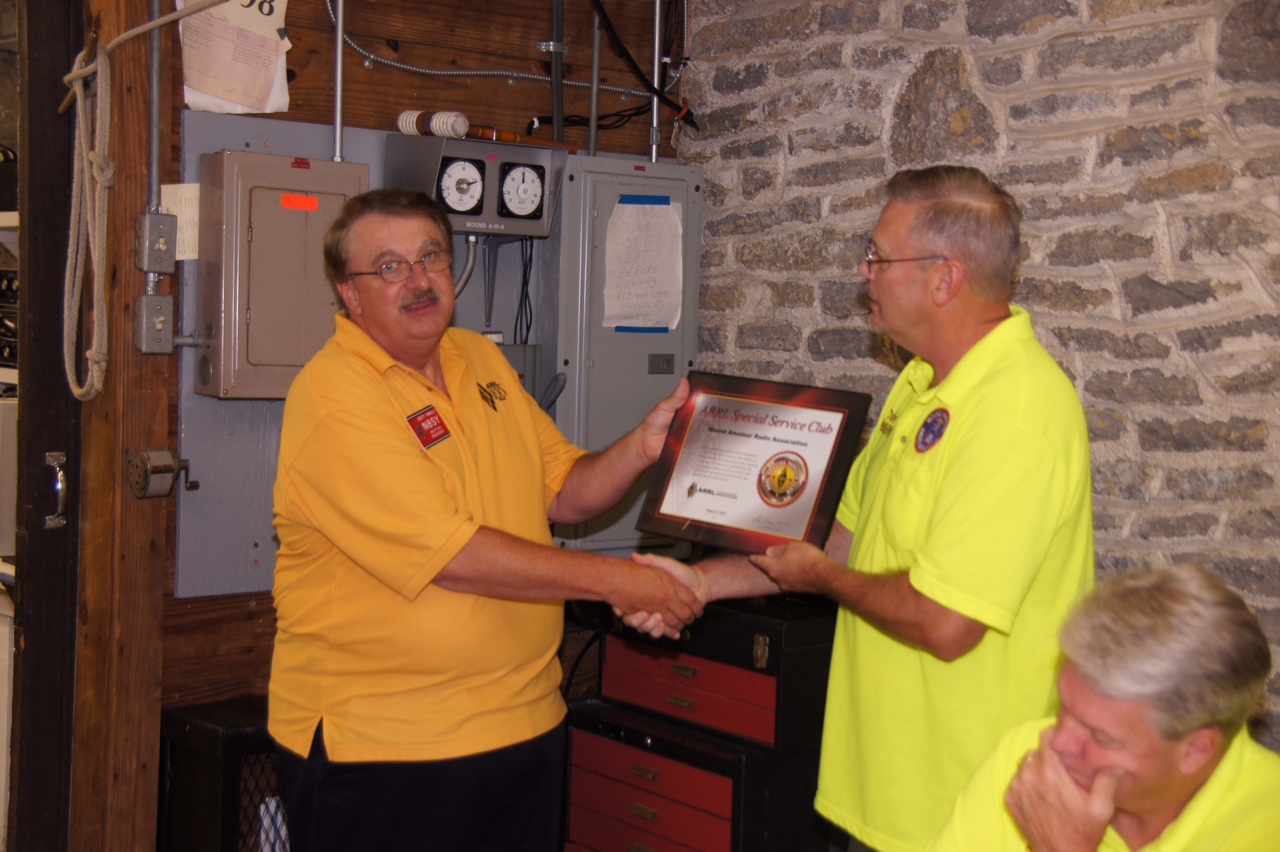 Digital Information from Jack
Well Dale,
I became aware of digital way back in the sixties when I would listen to shortwave of course there was no such thing as a PC and the digital I'm refereeing to is CW and RTTY. I never was able, or took the time, to learn code and didn't have the required equipment to copy RTTY. Fast forward to 2007 and I'm studying the Technician and General license material and in addition to CW and RTTY there are now numerous variations of digital communication formats used by Hams. Still I just want to get on the air and the easiest is voice of course. I would listen to these strange almost musical sounding digital modes while tuning around the low end of different bands.
After listening Sam WA8VIW talk about Packet at one of the club meetings I decide to look into the digital modes after all I had several computers in my shack and like playing with the sound cards. I purchased one of the MFJ 1275 sound card interface and hooked it up. It worked but I wouldn't call stellar. The windows audio controls and the MFJ interface were touchy at best. Digi-pan and several other programs worked and yielded contacts but the system wasn't very stable. I would miss sections of conversations and occasionally the transmit relay would not work. I'm sure others have used this exact unit with great success but all the fiddling around and tying up the computer's sound card seem unnecessary to me. The FLDIGI program would also work with this interface but still had some of the same issues. I had seen the ads for Tirgertronic's SignaLink and hear several of the ARES member talk favorably about the unit. I purchased one and it installed in minutes. I was so impressed with its performance that I order a second one for HF.
So here is where I would start a journey into the digital modes: www.wb8nut.com This site has a brief description of most of the digital modes used by Amateurs today. From there by googling Amateur Radio digital modes or any one of the actual mode names and there will be a flood of info. Check out the E-Ham website for information about digital transmission and product reviews.
What is most amazing is the low amount of power required for these modes versus voice.
My set up for VHF / UHF is my FT857D, a SignaLink, and my station laptop now running Windows 10 and FLDIGI. This rig does have a 6 pin mini DIN connector from factory ready for digital interface.
Most modern rigs do have this type of connection already built in. One can use older rigs but it will take some adaption of the interface cabling.
I like FLDIGI, it has a whole suite of complimentary programs and is updated regularly; and best of all it's FREE. There are tabs to set up all the parameters.
http://www.w1hkj.com/ is the web site for FLDIGI, there is a short help section and links to the download page.
While there are many other digital mode programs out there. FLDIGI allows fairly straight forward set up andc access to numerous flavors of digital modes. And there is a suite of programs to accomplish more than just simple traffic passing.
The State of OHIO Digital Emergency Net ODEN on HF, uses Oliva 8/500 mode and the State ARES has settled on MKS63-2KL for VHF/UHF.
The latter is the mode that Bill W8WFP, Chris W8CWG and myself have been using on Monday evening on 443.000 after the net.
Jack – KM8N