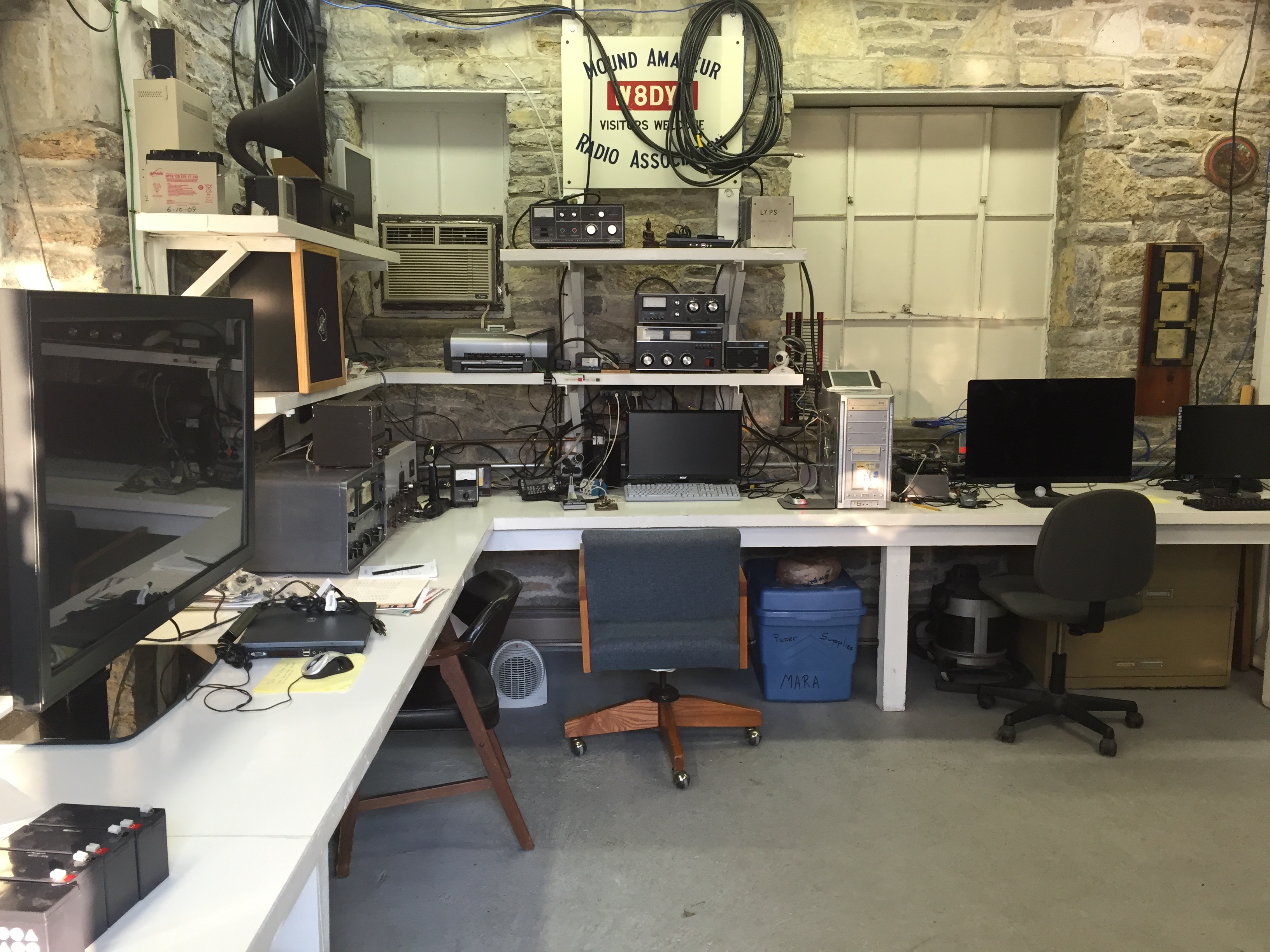 The Mound Amateur Radio Association (MARA) was formed in 1962. From 1962 through 1996, many MARA members were employees of Mound Laboratories (a D.O.E. facility operated by Monsanto and then later by E.G.&G.). The name "Mound" comes from the Indian Burial Mound that is across the street from the facility in Mound Park. The MARA clubhouse also resides in this park. Today the MARA members (~50) provide public service and severe weather warning assistance to the Miamisburg, Ohio community and surrounding areas.
MARA has three repeaters, 147.195 MHz. located on top the water tower at West Linden Avenue and Upper Miamisburg Road. Also the 145.330 MHz. repeater located on top Sycamore Hospital, and the 443.000 MHz PL 88.5 located at the Club House.
Our weekly scheduled net is every Monday evening at 7pm (19:00)on either the 195, 330, and the 443 repeaters. Net control duties are handled by a rotation of club members and can be checked at the bottom of the "Home" webpage so "Please join us!"
MARA is an ARRL Affiliated Club that has a normal monthly meeting on the 1st Wednesday of the month at 7pm. Also September to May we usually have and operating night on the 3rd Wednesday of the month at the club house as well usually starting at 6:30pm.
Meeting location is inside Mound Park at : 900 Mound Ave., Miamisburg, OH 45342 and our email address is mara1962ohio@gmail.com.