Well put another one in the books, MARA's 6th annual Swap-Meet has come and gone. Stand outs this time around were, in order of check-ins…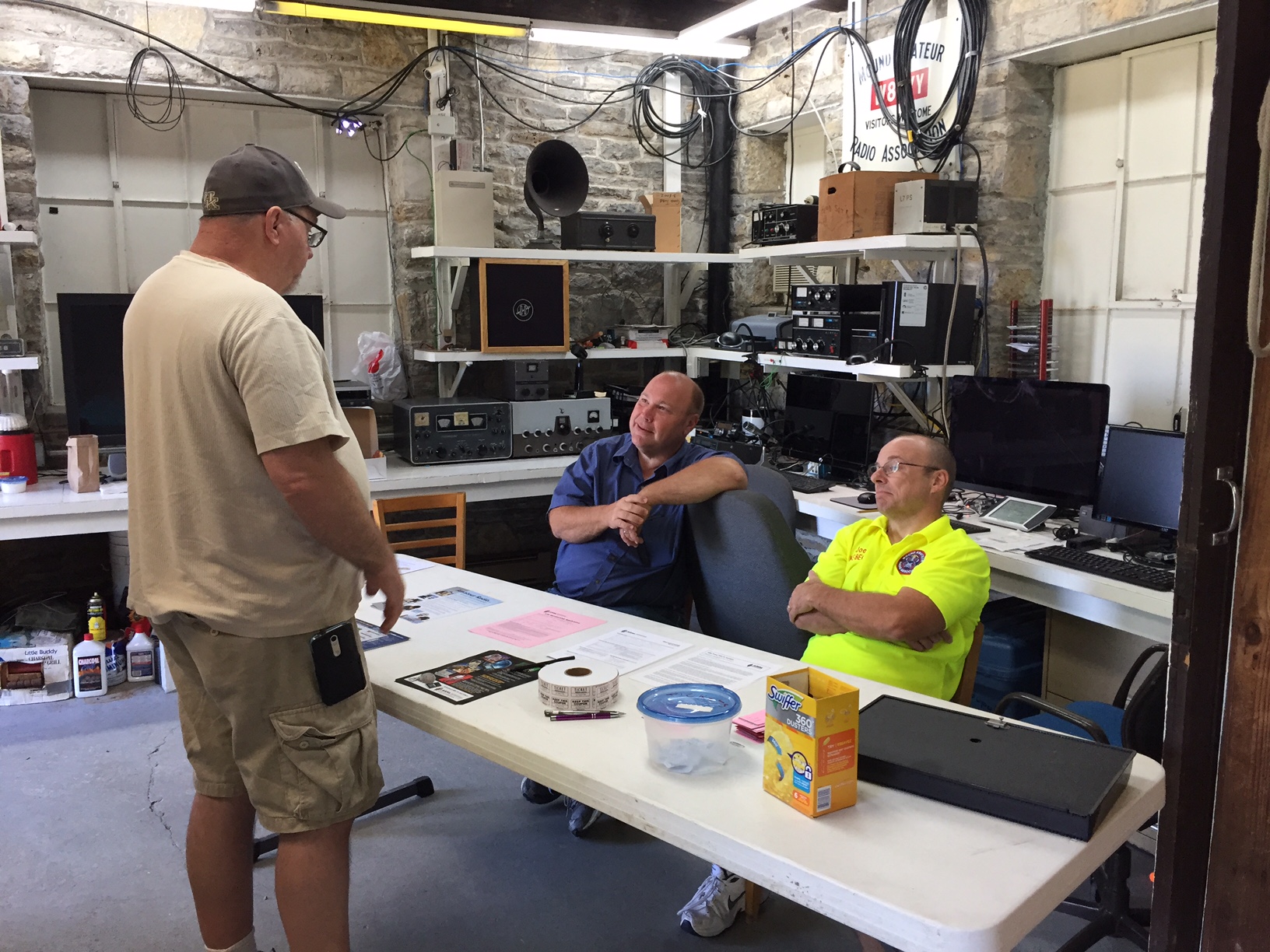 Eric W8KKF and Joe KE8EOL, both seated at the drawing/sign up table. Eric brought the donuts, by the way he's running for Miami Township Trustee this fall.
Gail KD8CXB whom handled the chow line. All food was sampled and tasted by our ever roving food critic John N8SSE, before being served to masses, he sat down for seconds by the way.
And our old Arab-Trader Jack KM8N, whom harnesses the power of the "sweet-deal" to keep the "fleas" jumping until the very end. Let it be known that once cash flows to Jack it never flows back!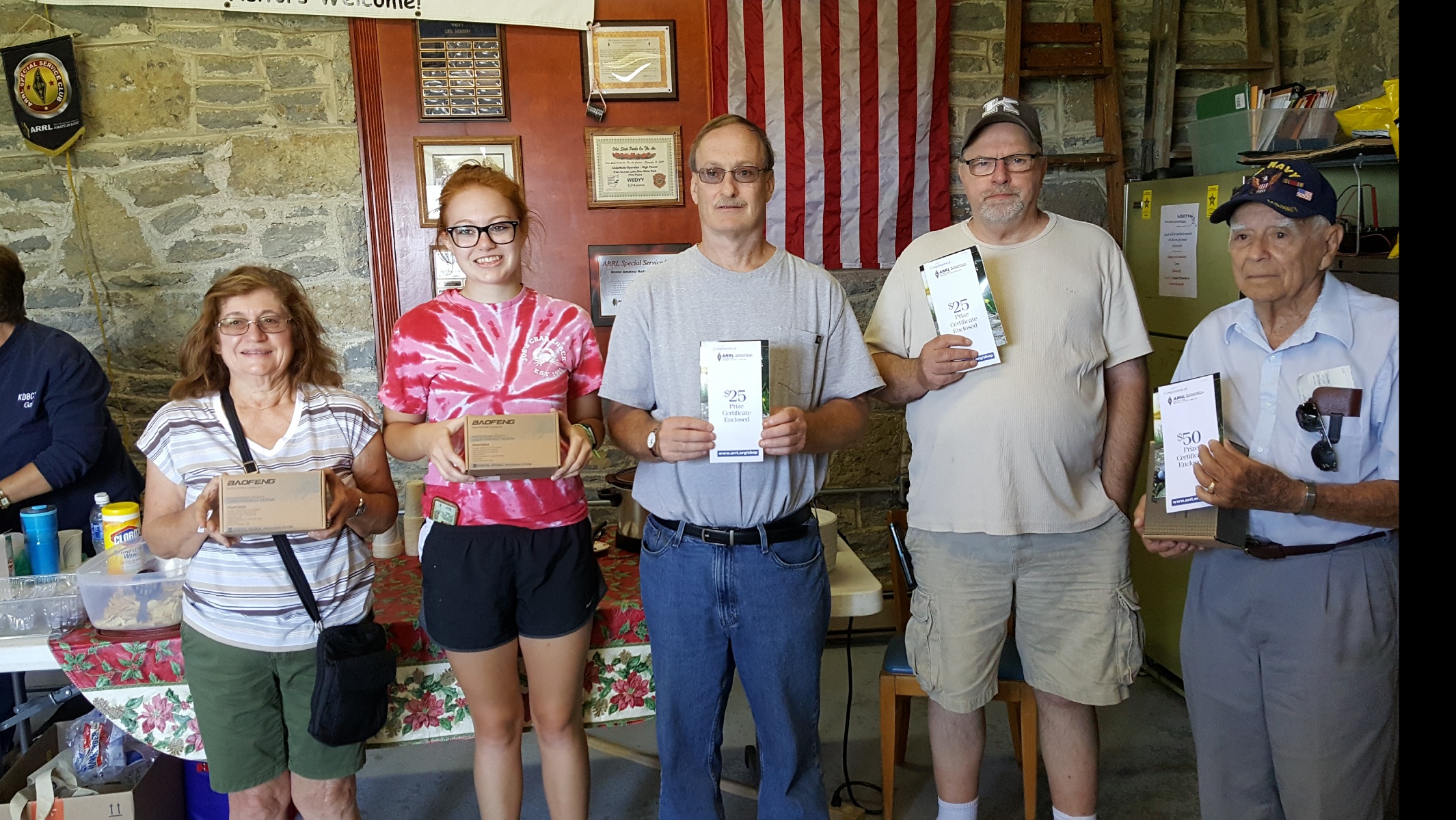 Here are the winners from MARA's 6th annual swap-meet drawing. This is a very diverse crowd with regards to age, gender, height, and licensure.
A grateful MARA thank you to Terry NV8E and Susan KD8FIZ for the donations of this years HT's for the event.
Thank you again everyone that contributed in making this event enjoyable on such a perfect August day as this. We were spared the heat of the "dog days" of summer this year. We even got a call from our neighboring radio personality Claude KC8TFY on 2 meters. Plus a few past members Bobby and Kelly showed up to sell some things and lend their support. Thanks everyone and hope to see you again next year.
73